Membership Information and Application
Membership Benefits
1 year (8 issues) of our newsletter The Relative Times
Discounts on a list of select local dealers
Club annual events (picnic, dinner, Dalekmas, Safehouse)
Download free sample newsletter (PDF)
The actual subscription is a paper newsletter.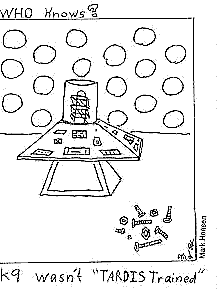 Membership Types
---
Individual Membership* - $14.00
Family Membership - $14.00 plus $1.00/additional person
**Newsletter Subscription - $12.50
**Foreign Newsletter Subscription - $20.50 (in US dollars)
* Changed to $14 per year 11/15/2008 (initiation fee dropped)
**Does not include dealer discount membership card.
Application
---
Fill Out Form
Write Check/MO
Mail Application To

The Milwaukee Time Lords
2446 N 69th Street
Wauwatosa, WI 53213-1314
Or hand in to an officer at the next meeting.
---