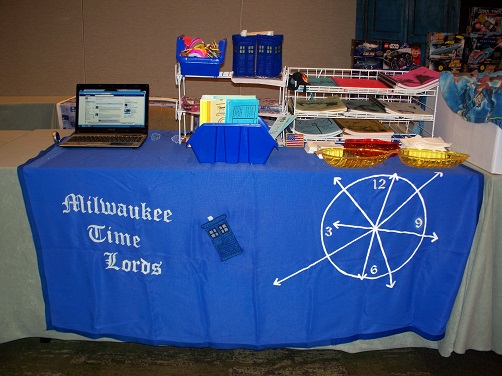 Our ChicagoTARDIS Fan Table
Visit Us!
Every year at Chicago TARDIS, we have a fan table. If you are at the convention, please stop by and help us out. Fan clubs are what connect you the fan to the local community. Help us reach out to Doctor Who fans who may not know of a way to express their love of theh show besides social media or the Internet. Subscribe to our newsletter. Form your own group in your area. We've been doing this for 26 years so we'd be glad to help you keep fandom alive everywhere.
Events
Events Details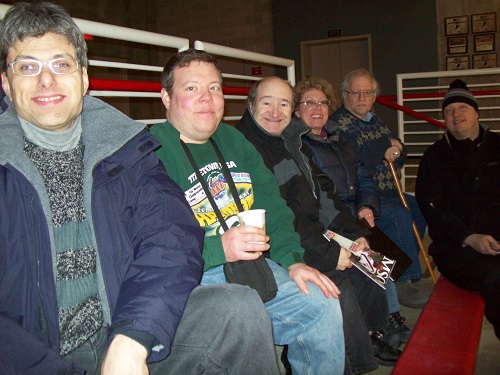 Meetings And Events
Attend Our Next Meeting
Our meetings are free and open to the public. Mayfair Mall meetings: We close the door after meeting starts and we must clear and clean room by 9 pm. For Luther Memorial meetings, please arrive by 7 pm to ensure access to building, normally kept secure. We hold a business meeting each month, alternating with brief announcements only. At both locations we feature a snack bar. Outside food is OK at both locations. If this is your first visit, say "hello" and look for a way to help out.
Sign up sheets for events are available at meetings. If you are interested in participating it is important that we know so that we can arrange meetings times and locations. Some events require advance reservation and sometimes payment. Contact our current Events Chairperson for event details.
Membership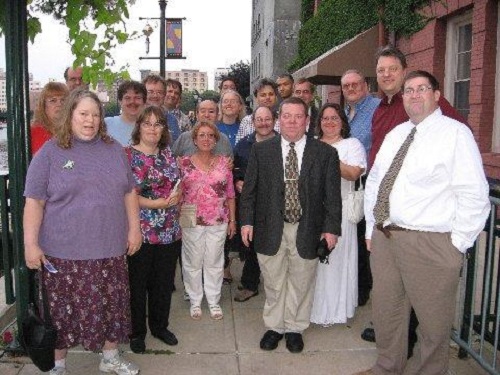 Join Our Club
Join Or Subscribe
We offer memberships for individuals and families. We also offer Relative Times newsletter subscriptions for those who are unable to attend our meetings. We publish 8 issues per year, mailed promptly packed with news, feature articles, humor and club information. Regular membership includes discounts at selected Milwaukee area dealers. It's worth checking this out if you are a fan of popular media.
Blog Access