Meetings And Events
Last Updated: 1/21/2017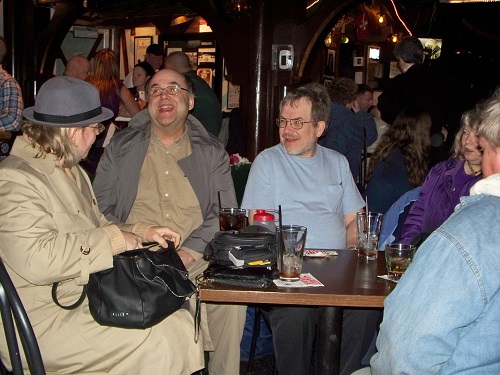 Photo Credit: Julie K. Frey
Our meetings are free and open to the public. Mayfair Mall meetings: We close the door after meeting starts. We must leave it cleaner than we found it at 9 pm. For Luther Memorial meetings, please arrive by 7 pm to ensure access to building, normally kept secure. We hold a business meeting each month, alternating with brief announcements only. At both locations we feature a snack bar. Outside food is OK at both locations.
Sign up sheets for events are available at meetings. If you are interested in participating it is important that we know so that we can arrange meetings times and locations. Some events require advance reservation and sometimes payment.
Meetings
Mayfair Meetings
Mayfair Mall Community Room-G150
2500 N Mayfair Road, Wauwatosa, WI

Luther Memorial Evangelical Lutheran Church
Lower Level-Enter at back of building
2840 South 84th Street, West Allis, WI

Lytheria (occasional meeting place)
2705 N Shepard Avenue, Milwaukee, WI
Events
Annual Picnic at Hoyt Park
Hoyt Park, near N Swan Blvd, Wauwatosa, WI 53226

Bristol Renaissance Faire
12550 120th Ave, Kenosha, WI

Milwaukee Lakefront Fireworks
Milwaukee Art Museum
East of building

SciFi Cafe
532 N Pine St, Burlington, WI

Annual Safehouse Night 779 N Front St, Milwaukee, WI

Koz's Mini Bowl
2078 S 7th St, Milwaukee, WI
Links
We Love These Sites
Episode Guides
---
Conventions
Brit Con ChicagoTardis Concinnity Dragoncon Fantasticon Marscon ComicCon GallifreyOne
---
Please click a meet or event destination. Map appears below courtesy of Google.
---